Skip to product information
PIN 04 with control unit
400-100
$1,250.00
Using the PIN module, the ear studs are welded onto the work piece by
means of a unique electronically-controlled lifting action.
Just connect it to the control unit and operate it; handling couldn't be
easier or more convenient.
The welding process is extremely clean and very mild on the welded material. Ear posts can be welded to even the thinnest of materials, practically without any heat development; even welding areas where the metal is 0.2mm thick, are no problem. Another benefit of this technique is the residual stability of the ear posts, as these are not subjected to soft annealing.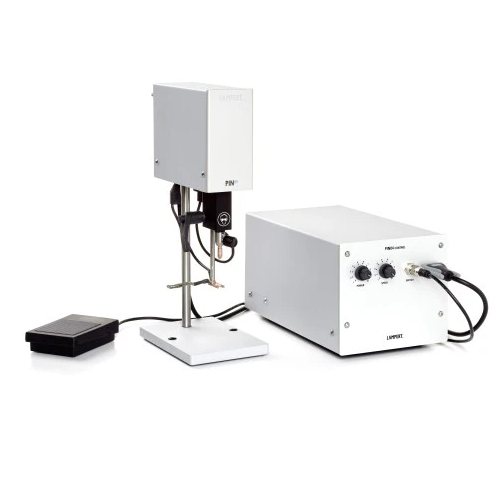 PIN 04 with control unit
$1,250.00