Skip to product information
PUK W420 with welding microscope
PUK-W420K
$4,350.00
OPEN BOX
service can perform fine welds on watch cases, watch bracelets, clasps, safety closures etc.

The PUK W420 can be used for applying material and therefore helps to eliminate even deeper damages and notches in bracelets and cases.

Additionally, the instrument allows nearly invisible and delicate welds to interlock bracelet pins as well. All in the watch industry frequently used metals that are suitable for laser and TIG welding can be processed with the PUK W420.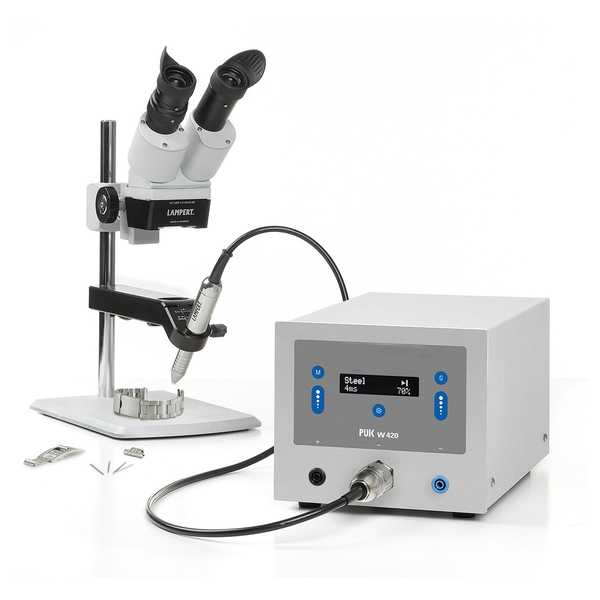 PUK W420 with welding microscope
$4,350.00